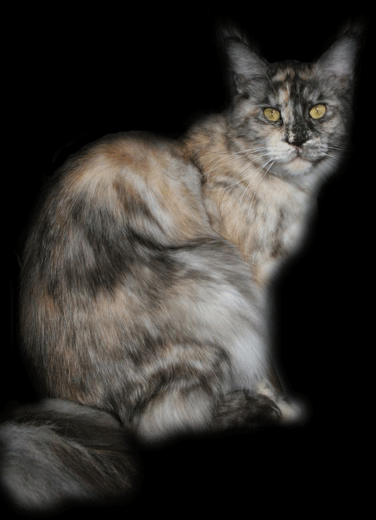 Heartbreaker Maine Coons is a small, serious cattery located in the south of germany - bavaria - between Munich and Salzburg. We are breeding that wonderful cats since 2005 with a lot of passion and "heart" . All our cats are beloved pets, living in the whole house and have a safed outdoor area. Health is the most important part of my breeding programm. All our cats are examined once a year with ultrasound from heart, liver, kidneys etc. and have a blood examination, too. They are feeded with premium vet food ad libitum and nearly daily some fresh meat. Because health is the most important point, you can find "older" cats by us. Another very important point for me is the character of a Maine Coon. We are looking for friendly, nice and handsome coons.
And, of course, I love "silvers" very much, in Agouti or Non-Agouti.
If you are interested in one of our cats, don`t hesitate to contact us!
Yours Christine Suchfort
Dr. Christine Suchfort; contact: 0049(0)171-7258591;
Email: Info@heartbreaker-mainecoon.de
* DE Heartbreakers Cosi fan tutte